Motorway D1 Bratislava, Viedenska cesta – Pristavny most (Harbour bridge)
The starting point of the motorway section is the interconnection to the previously constructed branches of the intersection of motorways D2 and D1 and its endpoint lies in the interconnection to the Harbour bridge.
Connection of the city borough Petržalka to the motorway is provided for via the road Einsteinova E1 and E2. The motorway section project also included construction of a grade-separated intersection Viedenská.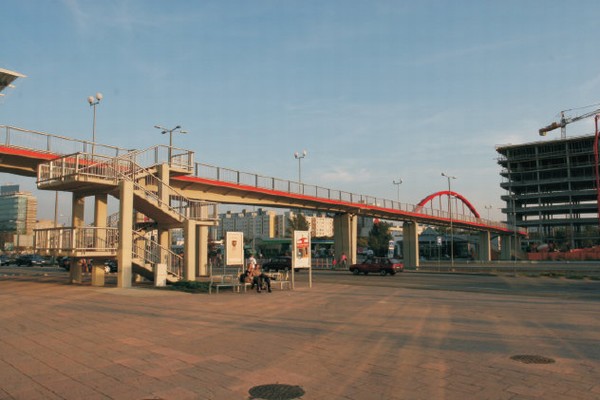 In order to provide for collision-free movement of pedestrians and cyclists above the previously existing roads Einsteinova E1 and E2 as well as above the motorway, the total of five overpasses were built.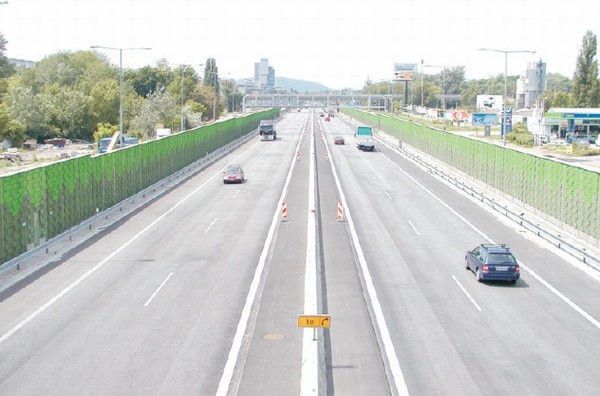 The vertical routing of the D1 motorway was conditioned by the altitude levelling of branches V1, V2, V3, V4 terminated at the Prístavný most bridge, the vertical alignment of the existing roads, noise protection requirements and underground water levels in case of high flood levels of Danube.
| | |
| --- | --- |
| Motorway category | D 26.5/120 |
| Motorway section length | 3,867 m |
| No of Bridges - 4 | 1,090 m |
| No of walls - 4 | 2,091 m |
| Noise barrier walls | 4,365 m |
| Rain drainage | 3,351 m |