Motorway D1 (D61) Chocholna - Skala
The motorway was designed to run on the slopes of White Carpathian Mountains over complex terrain surface. Due to that reason, side excavations are supported by breast walls using various structures ranging from gravitational to anchors.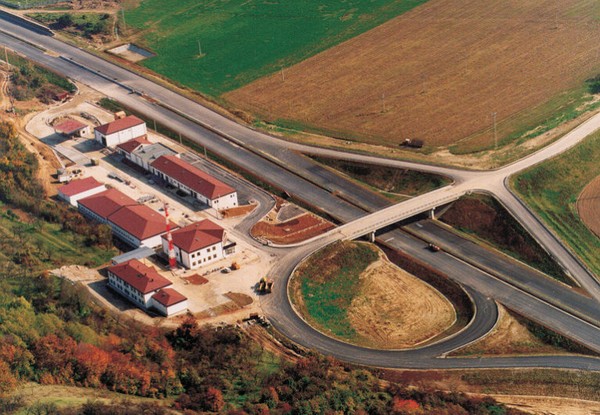 Embankments are supported with abutment walls, reinforced soil with stone facing and laid in composite structures with subsoil reinforced using geotextiles and gravel-sand piles.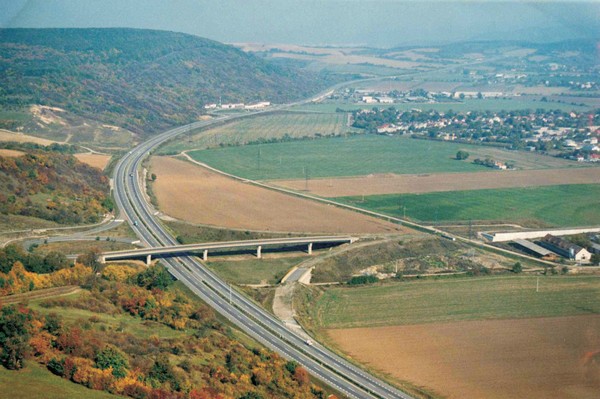 The largest bridging structure is the overpass over the road I/61 and the railway track Bratislava - Žilina. The bridge is constructed using free cantilever method.
The project also included construction of the highway maintenance centre Zlatovce providing for operation of the highway section Piešťany - Ladce. Another important project construction is the rest area Zamarovce and the motorway feeder road Trenčín.
| | |
| --- | --- |
| Motorway category | D 26.5/120 |
| Motorway section length | 10,313 m |
| No of Bridges - 12 | 648 m |
| Noise barrier walls | 681 m |
| No of walls - 11 | 2,488 m |
| Rain drainage | 12,584 m |