Motorway D1 (D61) Horna Streda - Nove Mesto nad Vahom
Motorway D1 (former designation number D61) starts at the junction "Horná Streda". The motorway route transverses the alluvial flatlands of the river Váh with a plain landscape profile.
The II/507 road connection to the highway is conducted via the grade-separated intersection Lúka. This section of the motorway D1 ends at the grade-separated intersection Rakoľuby.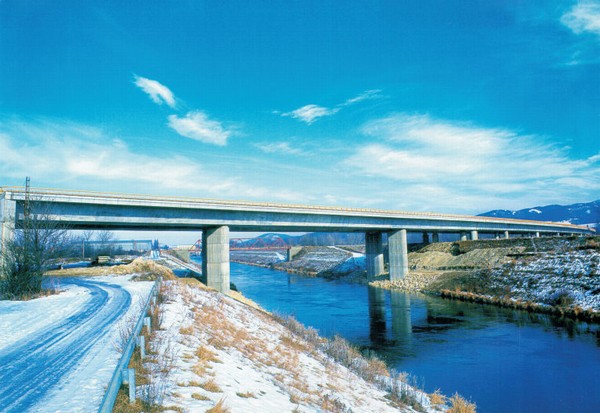 The vertical alignment of the motorway reflects the flooding level development of the river Váh and concurrently forms its left embankment. The motorway construction project comprises also a full array of protective measures against flooding from all tributaries of the river.
The motorway D1 also includes left and right roadside rest area Hrádok with all servicing facilities and a water treatment plant the capacity of which is designed to serve also the nearby villages of Hôrka and Hrádok.
| | |
| --- | --- |
| Motorway category | D 26.5/120 |
| Motorway section length | 14,008 m |
| No of Bridges - 16 | 1,145 m |
| Noise barrier walls | 746 m |
| Brook adjustments | 7,957 m |
| Rain drainage | 14,768 m |