Motorway D1 (D61) Skala - Nemsova
The entire route of the motorway section from the mountain passage above Skalka runs in inundation of the Váh river between the original river basin and the river channel. The motorway body concurrently forms a flood barrier of the river as the embankment consists of leakproof soils and is supported with semi-vegetation blocks.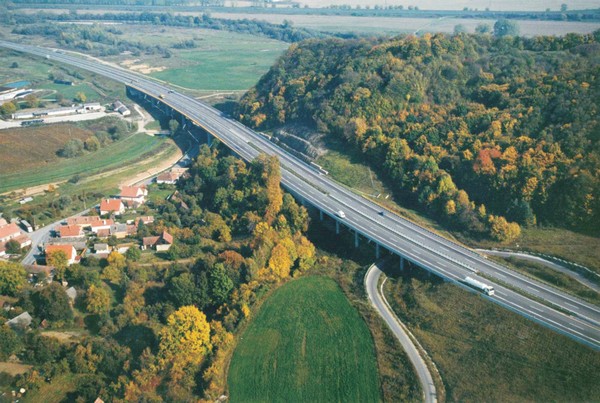 An interesting structure is the bridging construction above the Sučianska brook and the road II/507, over which the motorway enters the mountain pass between Zamarovce and Skalka and subsequently the lowlands of the river Váh. The superstructure of the construction is built using free cantilever method.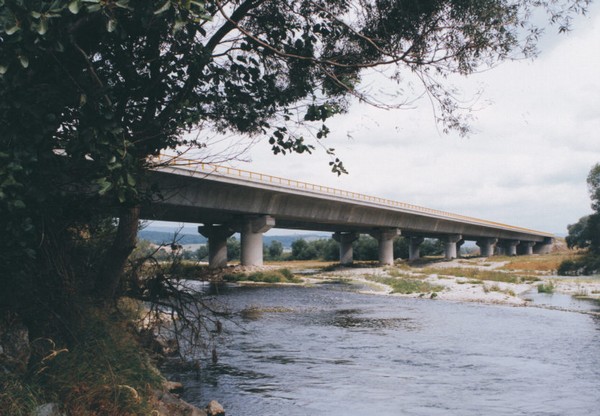 The D1 motorway section ends here with the grade-separated junction Nemšová. The project also includes the motorway feeder road Dubnica interconnecting the road I/61 with the motorway.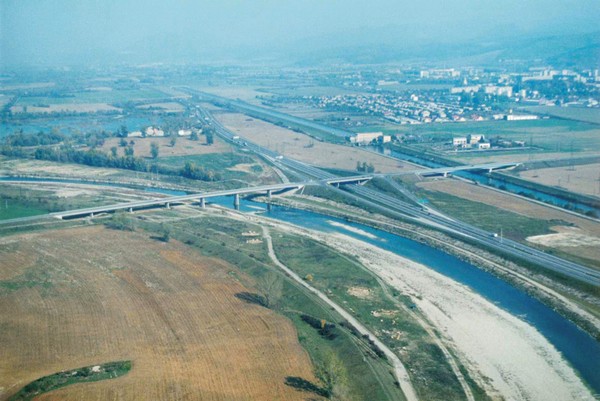 A part of the project is also relocation of the Váh river basin owing to routing the motorway between the river basin and the channel and corresponding relocation of the Váh embankment together with relocation of the Vlára river basin.
| | |
| --- | --- |
| Motorway category | D 26.5/120 |
| Motorway section length | 6,700 m |
| No of Bridges - 8 | 1,147 m |
| No of walls - 1 | 90 m |
| Váh river relocation | 4,190 m |
| Rain drainage | 6,928 m |