Motorway D1 Visnove - Dubna Skala
The section comprises the tunnel Višňové, which is the longest contemplated tunnel within the Slovakia's motorway network and ends at the intersection connecting to the road I/18 at Dubná Skala.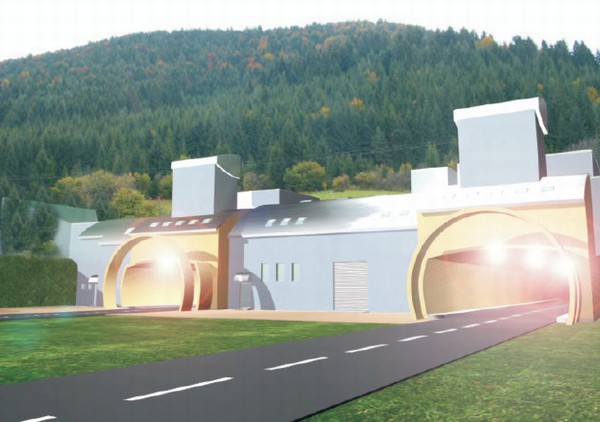 The tunnel will use transverse ventilation with a ventilation shaft located at I/3 of the entire length. The project also incorporates safety measures and construction components based on most up-to-date requirements set in both national and international standards.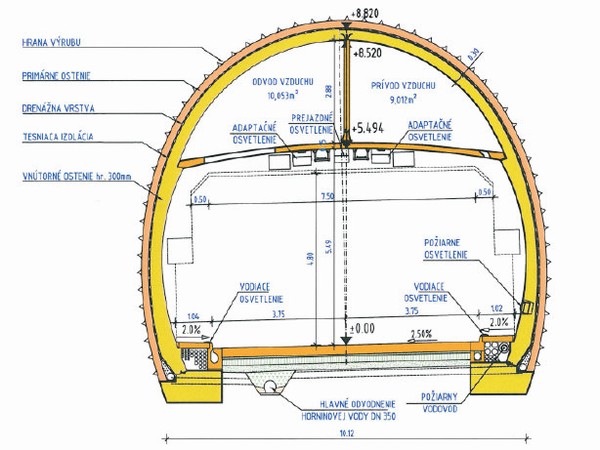 The designed routing of the motorway is adjusted in maximum extent possible to match geological conditions anticipated in the tunnel route. Starting from the western portal, the subsoil is formed by calcites and dolomites in the length of approximately 1.3 km. Subsequently, the tunnel body continues with granodiorites. Along the entire length of the tunnel, deformation blocks have been identified with cracks with intense underground water circulation.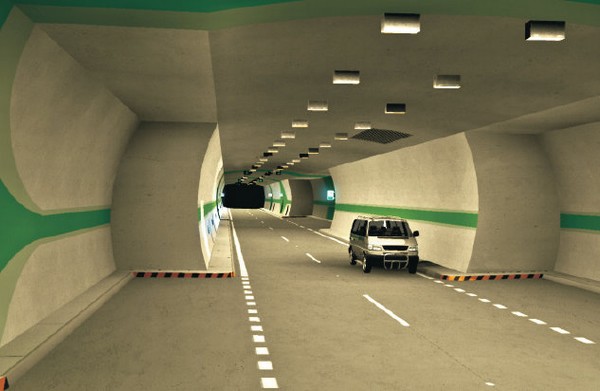 | | |
| --- | --- |
| Motorway category | D 26.5/80 |
| Tunnel category | T 7.5 |
| Motorway section length | 8,110 m |
| - of which tunnel | 2 x 7,500 m |
| No of Bridges - 1 | 201 m |
| No of Walls - 2 | 487 m |
| Intersection with branching | 1,242 m |
| Rain drainage | 1,162 m |