Motorway D3 Zilina (Strazov) - Zilina (Brodno)
The motorway starts at the end point of the D3 motorway section (previously D18) Hričovské Podhradie - Žilina (Strážov) and at the start point of the D3 motorway Žilina (Brodno) - Kysucké Nové Mesto.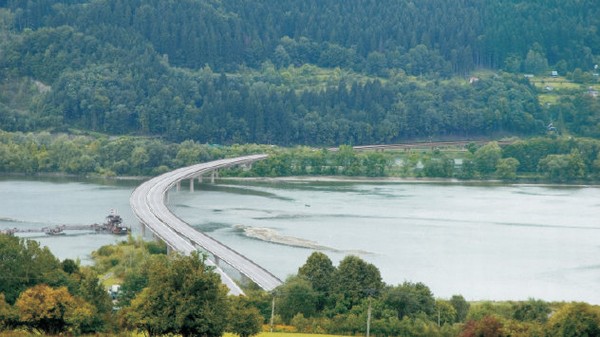 In the beginning of the section the motorway overpasses the road I/18, railway track Bratislava - Žilina, fishpond, dam Hričov, road II/507 and enters the tunnel Považský Chlmec. From the east tunnel portal the motorway connects via a bridge over the road III/50757 an the river Kysuca to the road I/11 of S 24.5/100 category.
The interconnection with the road network is via grade-separated junctions Žilina - West and Žilina - North. The motorway is located in the both outer and inner areas of villages Žilinská Lehota, Strážov, Považský Chlmec a Budatin.
| | |
| --- | --- |
| Motorway category | D 24.5/80 |
| Tunnel category | T 8.0 |
| Motorway section length | 4,250 m |
| North tunnel conduit | 2,252 m |
| South tunnel conduit | 2,189 m |
| No of Bridges - 2 | 1,933 m |
| Noise barrier walls | 1,110 m |
| Brook adjustments | 237 m |
| Rain drainage | 791 m |